Steel PaintBrush – Frisco Tattoo Company
 Getting Tattooed
For many getting their first Tattoo can be a scary experience.
We try to minimize this tension as much as we can by educating you and answering any and all questions you may have.
Don't take our word for it read what others have said here
If you are looking to get your first tattoo or wanting to add to your existing collection of work,
Steel Paintbrush has the ability to handle what you are looking to get done. Custom work is always welcome or
If you have an Idea or seen something on the internet that you would like to get,  Just bring in a copy of it and we will get working on it for you.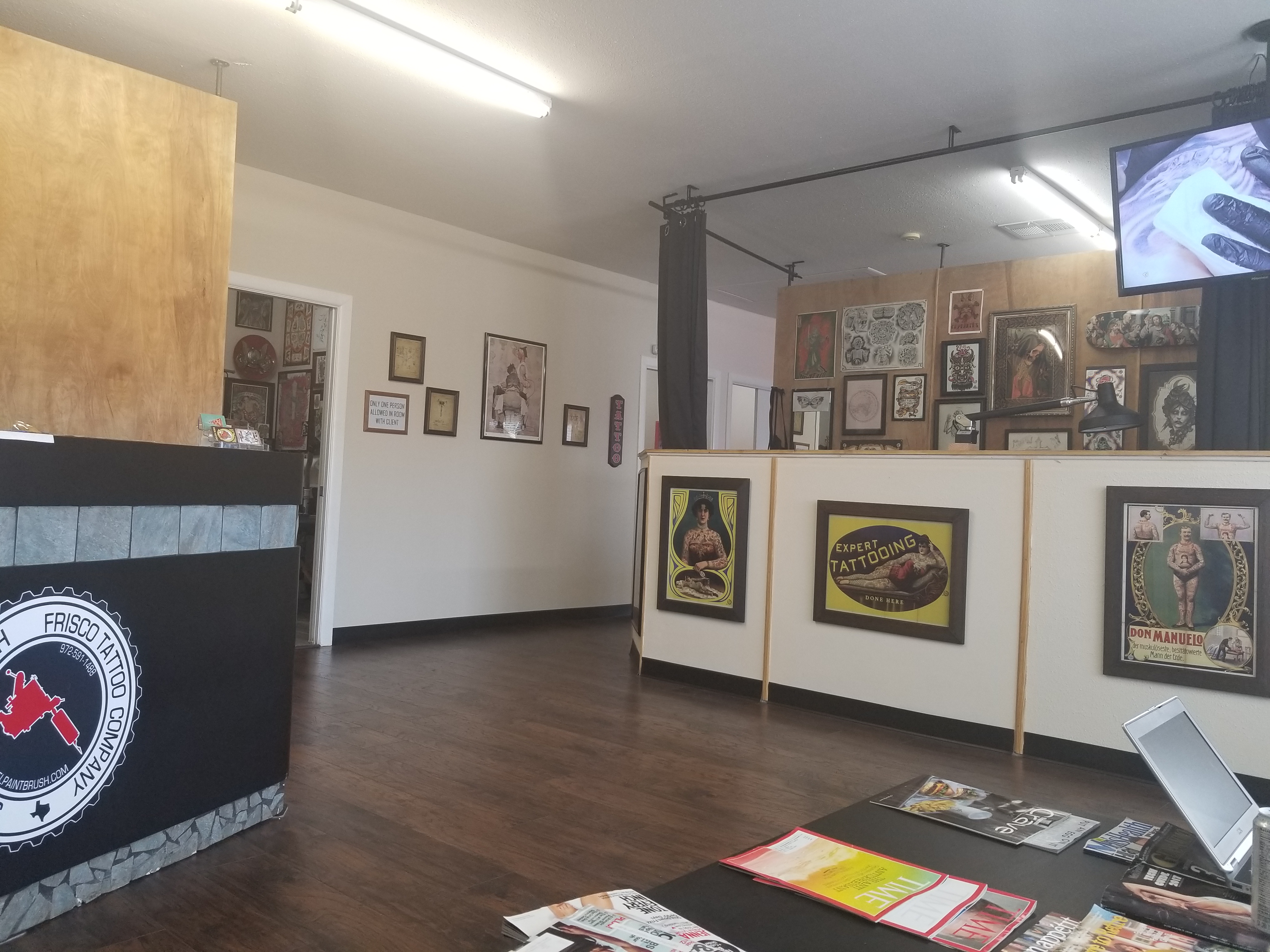 [/content]